health services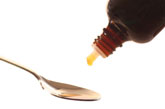 All licensed naturopathic doctors are trained to practice primary care. However, in addition to a primary care focus many doctors find they develop areas of special interest. Below you will find the areas of specialty of the doctors at our clinic that may help you decide which doctor would be your best match for care.
Dr. Karen Peters specializes in gastroenterology, endocrinology and the management of chronic disease. She sees on a regular basis in practice the importance of proper digestion for the restoration of good health and therefore takes a special interest in restoring the vitality of the gastrointestinal system. She also sees many patients with disruption of the hormonal system, which can include any condition such as thyroid, blood sugar issues, adrenal fatigue, and menstrual irregularities. A naturopathic approach to these types of health issues does not seek to suppress symptoms but works to reestablish optimal physiological function. Dr. Peters knows that often naturopathic medicine can excel at treating conditions that have been otherwise unresponsive to conventional care and even situations where a diagnosis has been difficult to determine.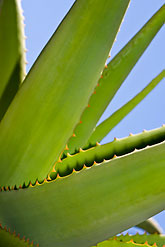 Dr. Zynthia Ruiz Batra focuses on the treatment and management of chronic disease, gastroenterology, mood support, women's health, fertility and preconception health. She is dedicated to developing a therapeutic alliance with patients and collaborating with them to reach their most vital self. She practices medicine with a holistic approach by emphasizing treatments that aim to restore vitality and to support the body's own ability to heal. She is a member of the American Association of Naturopathic Physicians (AANP) and the California Naturopathic Doctors Association (CNDA).