new patients
Clinic hours:
Monday 9–5
Tuesday 9–5
Wednesday – CLOSED
Thursday 9–5
Friday 9–5
Closed for lunch daily from 1–2
Open 1st and 3rd Saturdays 10–3
Visits by appointment only
We offer a free 10 minute phone consult for prospective new patients by scheduled phone appointment.

Communication: If you are unable to reach us at the Clinic seek appropriate urgent or emergency care. Do not use email to communicate urgent medical situations. Communication via email with our Clinic implies consent to our email policies.
Appointments: We require 48 hours notice by telephone of a cancellation or rescheduling of your appointment. Appointments missed or cancelled within 48 hours of the appointment time will be charged 50% of the visit. We require a credit card to hold a new patient appointment due to the length of appointment reserved for you. Your card would only be charged for the cost of the visit in the event that you miss your appointment without 48 hours notice of cancellation or rescheduling. If you are late for an appointment you will be charged for the time reserved for you and will have only the remainder of the time scheduled for your visit after your arrival.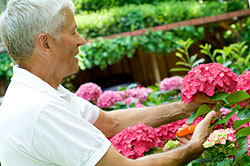 Fees: All fees are due at time of service for any services, labs, fees or medicinary. We accept payment via cash, check, Visa and Mastercard. There is a $50 charge for any checks returned for insufficient funds. We are not able to contract or bill insurance companies at this time, our office can provide a bill with insurance coding to be submitted for reimbursement upon request.
We will provide you with our full office policies at your initial visit and you can view them under patient forms.